kent's leading bathroom installation service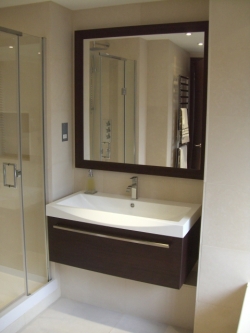 Our bathroom service is superb! Offering you the choice of just the installation or the full package (including bathroom design, bathroom supply and bathroom installation).
A full range of bathroom and shower suites are available for you to choose from or we can fit one that you have purchased already!
You will receive the complete service from removal and disposal of your old bathroom. The preparation will be taken care of including plumbing, electrical work and plastering, to the fitting of the new bathroom.
Afterwards you can take advantage of our tiling service to finish your bathroom off.
We also undertake the more complex aspects of bathroom installations including pump installation, spa baths, steam rooms and complex wet rooms to name but a few.
Every quote is tailored to your specific needs and requirements.
Designer Bathrooms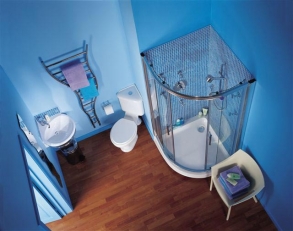 Modern bathrooms often include fitted furniture now so you can have the peace of mind that we are able to do this work and offer a superior finished result. We also offer a variety of modern work surfaces to complete your very own designer bathroom.
Also, ask about our range of under floor heating that is available. Our advice is free and we are always willing to give our input to achieve your ideal finished bathroom.
As major retailer approved contractors you can rest assured that we have many years of experience in the trade and have fitted all brands of bathrooms.
Bathroom Conversions
If you need your old bath removed and a shower installed, or a similar conversion please contact us to request a tailor made quote.